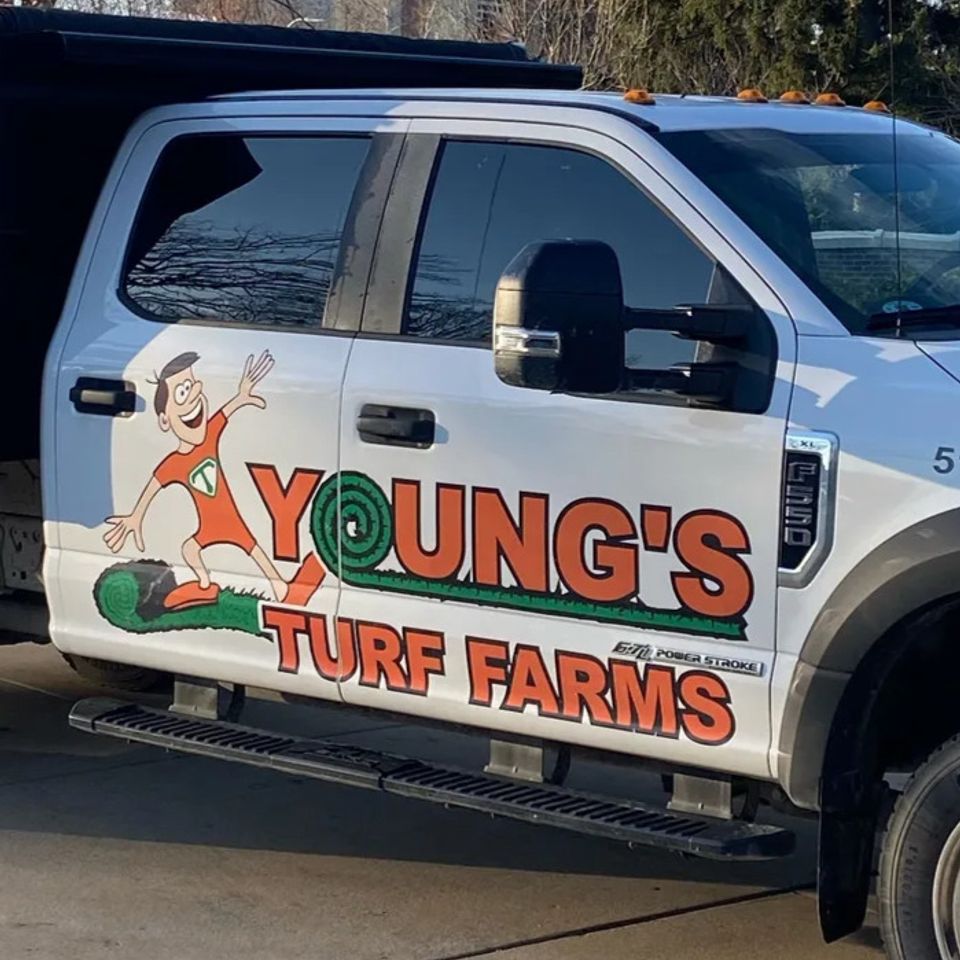 Sod Pick up and Delivery Service
Place your order and pull up your truck. Our friendly staff will have your sod ready for pick up. Ultra-Quick pick-up and delivery. We can usually deliver next day!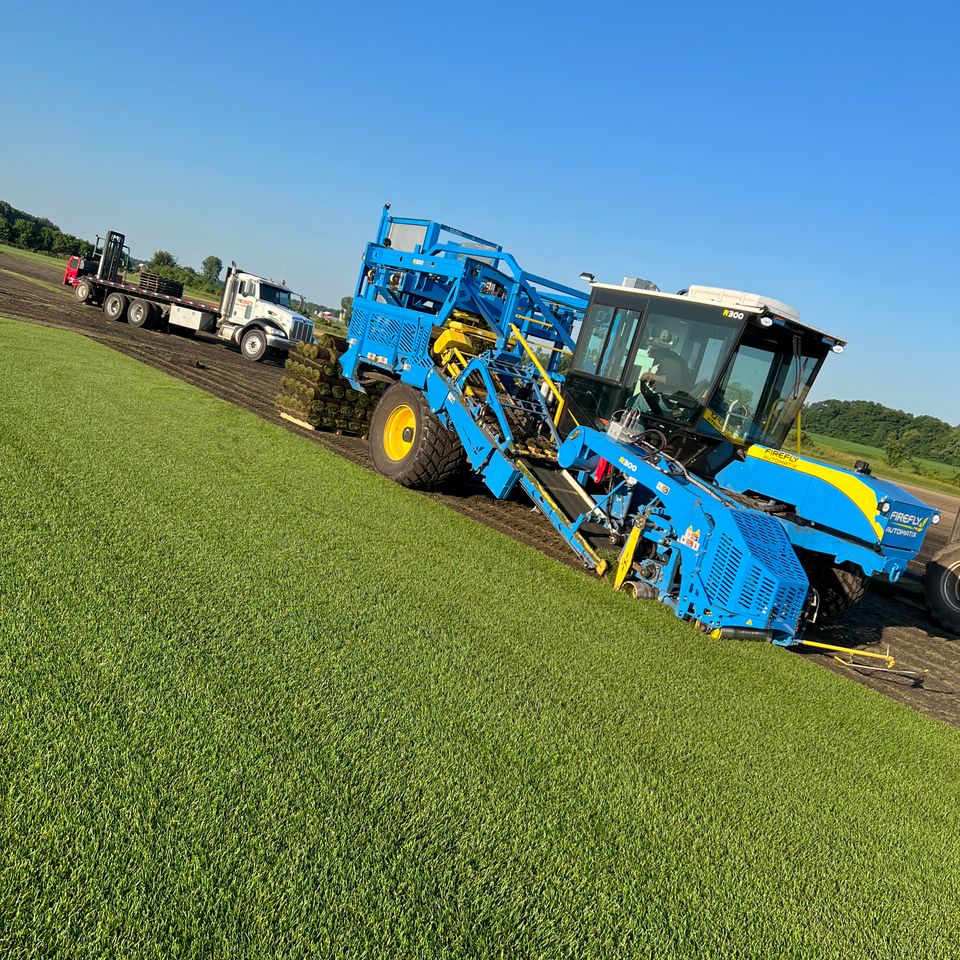 We only grow the Best Quality Sod
Young's Turf Farm specializes in Turf Type Tall Fescue & Kentucky Bluegrass sod cut fresh daily to order Since 1979. Whether your job is just a few rolls or several acres, we have you covered!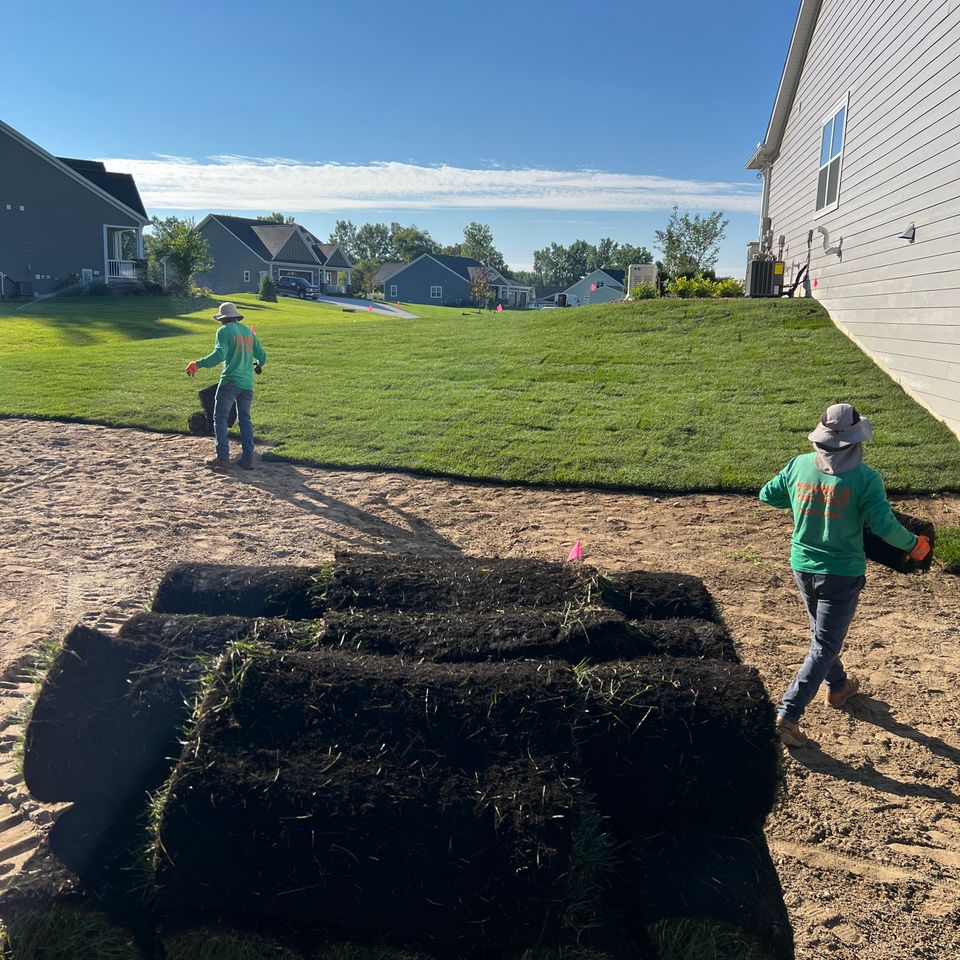 Fast & Professional Sod Installation
The time you have to install sod depends greatly on the outside air temperature. Sod is a living plant and begins to decompose as soon as it is rolled up. That's why it is best to have the professionals at Young's Turf Farms lay out the sod. We are quick and precise.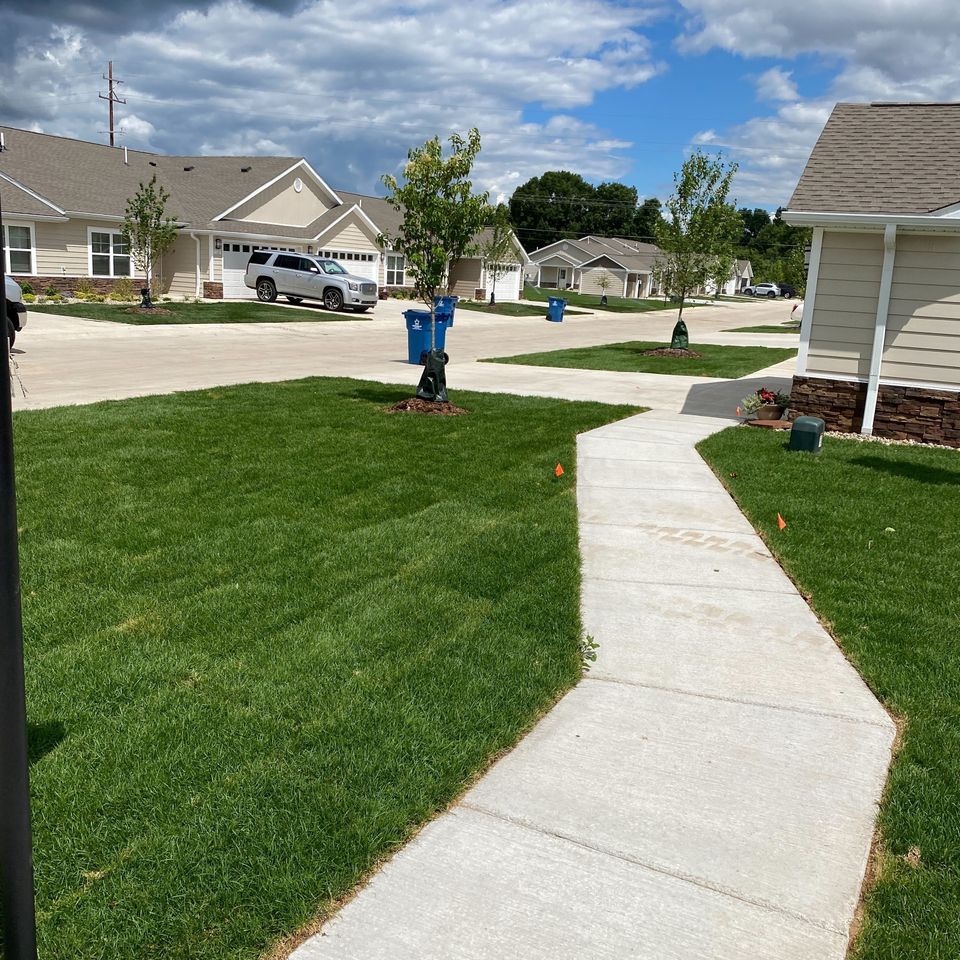 Residential and Commercial Service
Whether you are a home owner or a grounds keeper to a large commercial building or campus, we can handle any size sod project. We are backed by our own sod farm and have a vast amount of sod available for any size job.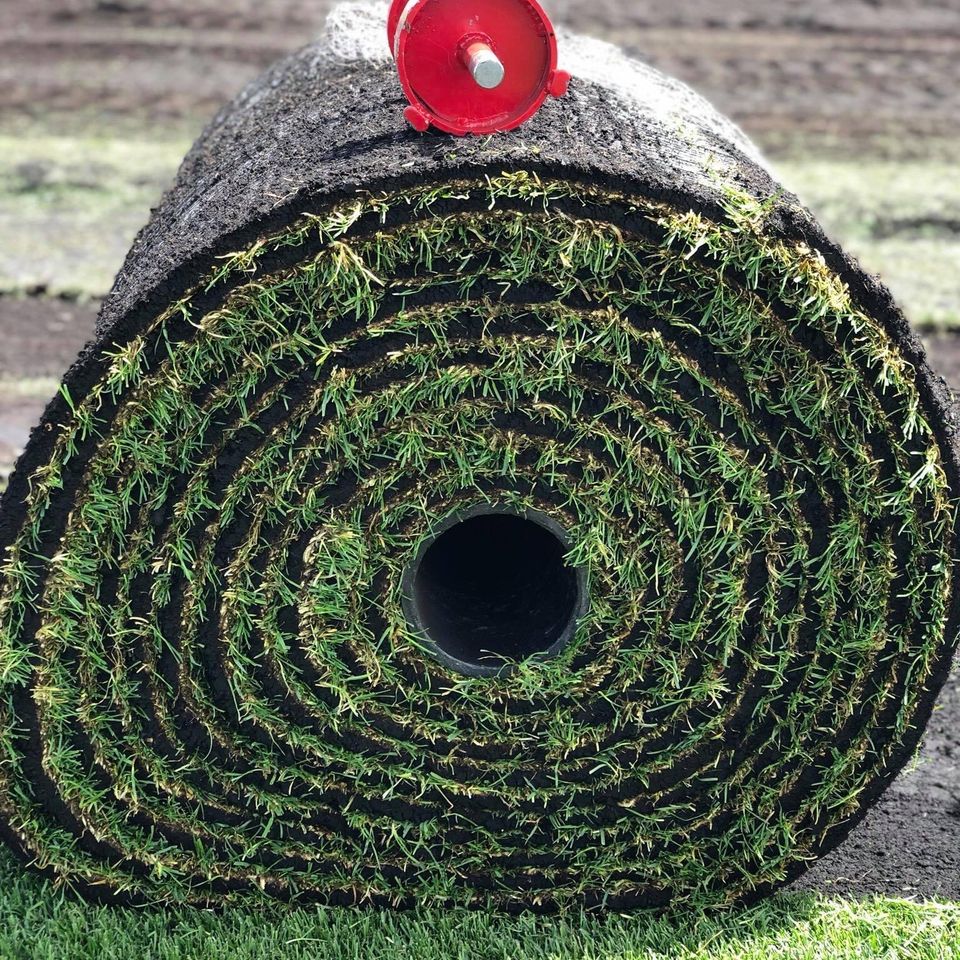 Big Sod Roll Installation & Delivery
For large projects we can deliver and install your sod using our special big rod installer machine. Each one of these big rolls of sod can weigh over 1500 lbs and cover over 300 square feet.